2: Mini-episode: Hack My Life Follow-Up
Hailey & Sean check in to talk about the results of two life hack experiments they tried from the previous episode – dying a shirt with beets and making a lasagna out of pizza. Find out what was a hit and what was a miss! Plus, Hailey talks insecurities and feedback from all of you, does a few questionable impressions, and begs Donnie Wahlberg to be on the show.
(Scroll through to see photos of our life hack experiments! You can click each photo for a closer view.)
Broke-Ass Bob: Dying a shirt with beets
We dyed one shirt for 20 minutes as seen on the show. A second shirt was dyed for almost two days.
Check out How to Dye Fabric with Beets for more in-depth instructions.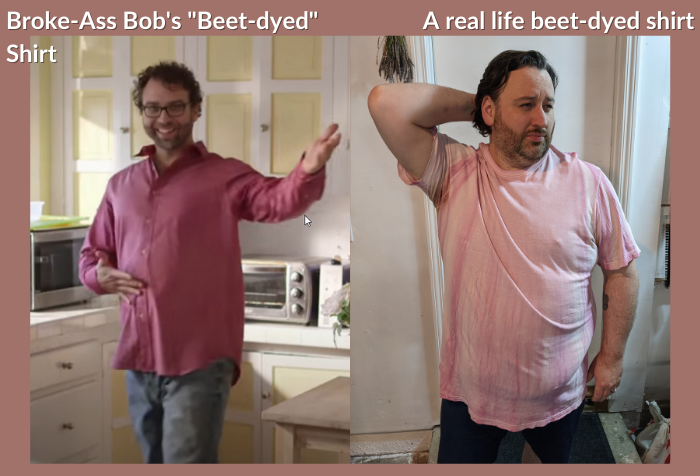 Make delicious sauteed beet greens!
We read that beet greens tasted more like kale, but we thought they had more of a collard greens taste to them. Quite delicious!
We used the Simple Beet Greens Recipe!
Broke-Ass Bob's Pizza Lasagna
Making pizza lasagna was rough, but somebody had to try it! 😉
Try this Leftover Pizza Lasagna Recipe, but make sure you season everything or it will be kinda bland.
Additional links:
---
Email us: haileyhateseverything@gmail.com
Leave us a voicemail: https://anchor.fm/haileyhateseverything/message
Follow us for updates on Instagram: @hailey_hates_everything
Hailey's Stuff:
Sean's Stuff:
This episode is sponsored by
· Anchor: The easiest way to make a podcast. https://anchor.fm/app
---